We love hot wings, especially with a cold beer and a great game of football. We made these classic hot wings for our Super Bowl party.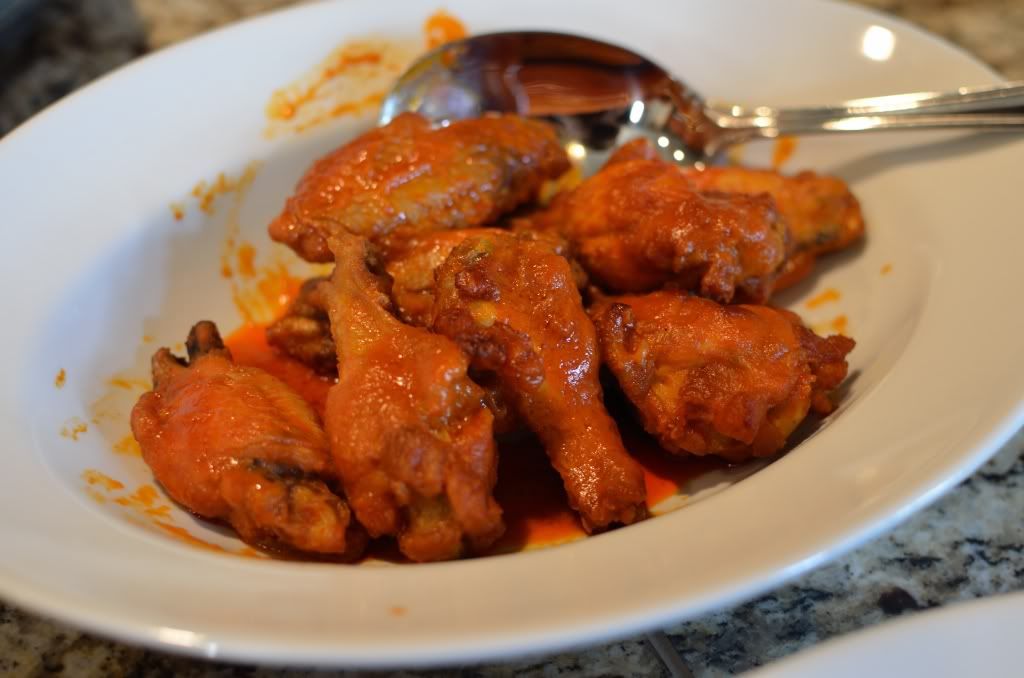 Classic Hot Wings
Canola oil
24 party wings
1.5 cups Frank's cayenne hot pepper sauce
0.5 cup butter
3 dashes of Worcestershire sauce
Tabasco sauce, to taste
Blue cheese dressing
Celery, cut into sticks
In a small saucepan, melt butter and then add hot pepper sauce, Worcestershire sauce, and Tabasco sauce. Bring to a simmer and then remove from heat.
Heat oil to 375 degrees F in a heavy pot (you need enough oil to cover the wings). Add half the wings to the hot oil and cook until golden brown and cooked through, about 5 to 7 minutes. Remove to a large plate with paper towels for draining. Repeat with the remaining wings.
If serving wings immediately, toss wings and sauce in a bowl.
If serving later, place wings in a baking dish with half the sauce. When ready, bake in a 325 degree F oven for 15 minutes. Remove from the oven and toss with remaining sauce.
Serve wings with blue cheese and celery sticks.
Yummy!