The
NewlyWoodwards
are hosting the Dare to DIY blog party. Each week has a corresponding "Dare to..." challenge and participants link to their take on each. The first challenge is "Dare to...be thankful!" and we were tasked with making a DIY Thanksgiving project. I chose to make something we've needed for a long time and I've never found any in the store that I've liked enough to purchase - wine charms! I chose fall colors (amber and gold) and sentiments that are often shared around Thanksgiving.
This project was super easy and I'm excited to use these wine charms at an upcoming dinner party we're hosting. Take a look at the tutorial below. Happy crafting!
Wine Charm Tutorial
To create your own wine charms, you'll need:
Memory wire (ring shape): $0.63 for 9
Glass seed beads: $2.24 for 3 ounces *
Charms: $3.00 for 6
Wire cutters: $0.00 (from my husband's toolkit)
Total: $5.87
*
There are probably 500 beads in this 3 ounce bag. I would suggest buying either a very mixed color bag or a very small quantity. I didn't have time to go to another store for a smaller bag of beads.
First, cut six rings from the memory wire. You want the ends of the ring to overlap.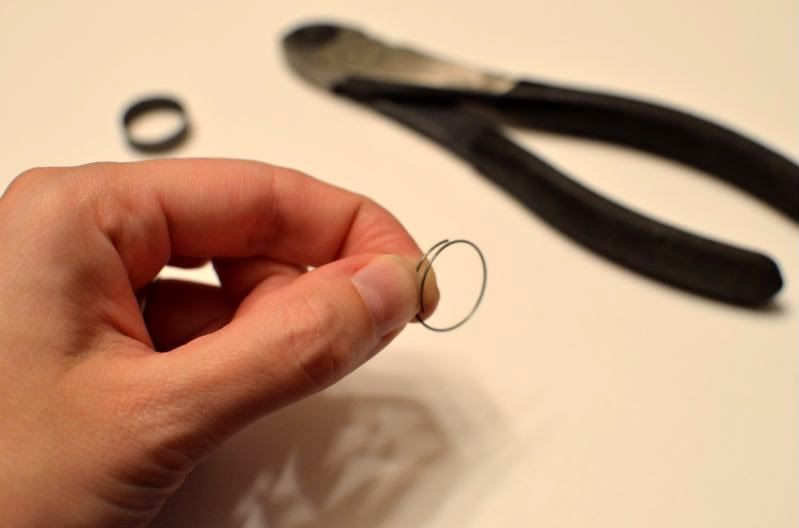 Next, add your charms and beads to the cut ring.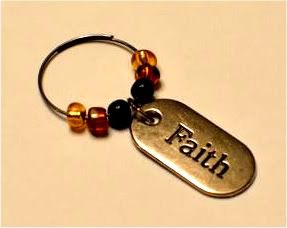 Done!
Are you participating in the Dare to DIY blog party? Have you made any Thanksgiving DIY projects lately? Share 'em!