I always stock up on canned beans when they are on sale and this is one of my favorite in-a-pinch recipes featuring kidney beans.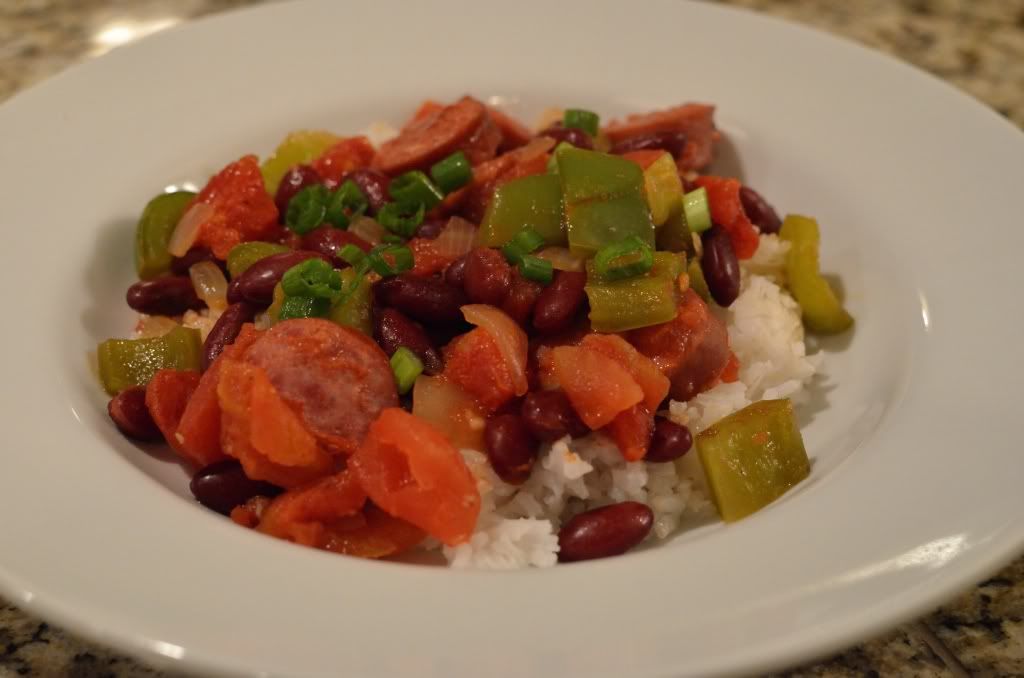 Easy Red Beans and Rice
2 cups water
1 cup uncooked rice
1 (16 ounce) package smoked sausage, cut diagonally into 1/4 inch slices
1 onion, diced
1 green bell pepper, diced
1 clove garlic, minced
1 (15 ounce) can canned kidney beans, drained
1 (14.5 ounce) can diced tomatoes
Green onion, sliced
In a saucepan, bring water and rice to a boil. Reduce heat, cover and simmer for 20 minutes or until rice is done.
In a large skillet over medium heat, cook sausage for 5 minutes. Stir in onion, green pepper, and garlic, and saute until tender. Add beans and tomatoes (with juice in can). Season with salt and pepper. Simmer uncovered for 20 minutes. Serve over rice and sprinkle with green onion.