Boy did I need the crockpot today!
Jolene was not happy today unless in my arms. Fortunately, I threw dinner in the crockpot this morning and had a delicious meal waiting when Dustin got home.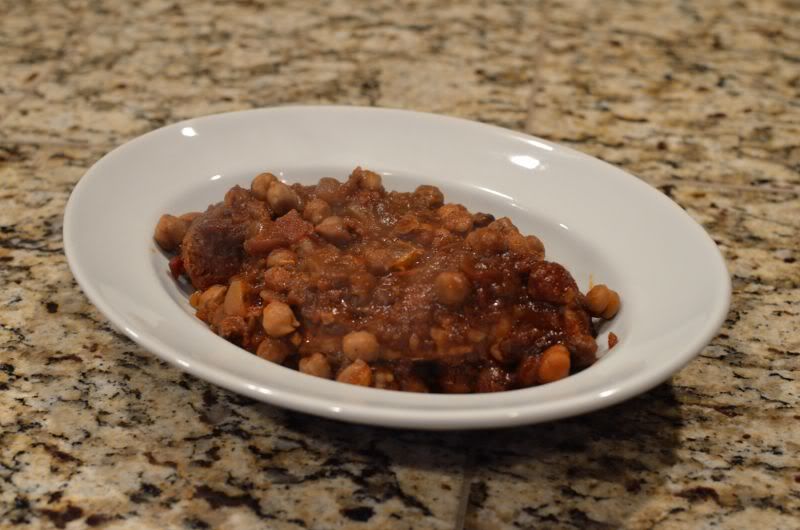 Crockpot Chicken Curry
2 boneless, skinless chicken breasts
1 can garbanzo beans, drained and rinsed
1 onion, diced
1 jar Trader Joe's Curry Simmer Sauce
Place all ingredients in crockpot and cook on low for 8 hours.