This soup is super easy and tastes delish. Dustin approved! Using the frozen hash browns reduces the prep time to nearly zero and the final texture is perfect for us.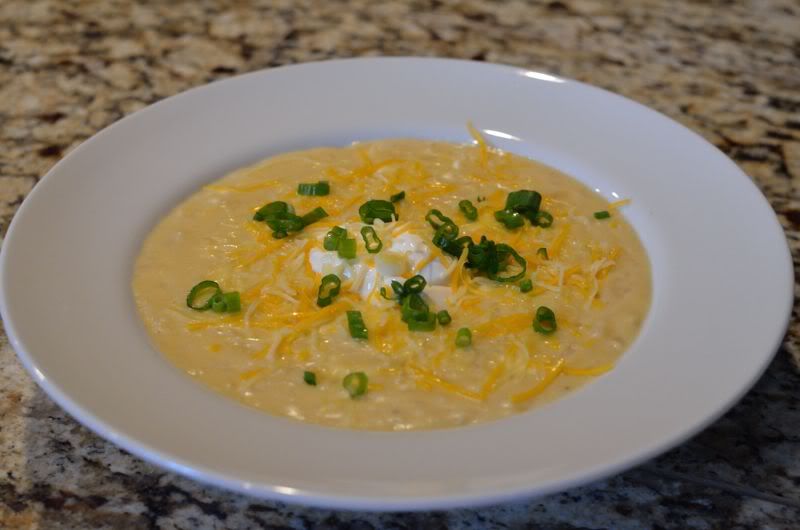 Crockpot Baked Potato Soup
30 ounces frozen, shredded hash browns
42 ounces chicken broth
1 can of Cream of Chicken soup
1 medium onion, diced
0.25 tsp ground pepper
8 ounces cream cheese
Sour cream (topping, optional)
Shredded cheese (topping, optional)
Green onion (topping, optional)
Bacon (topping, optional)
In a crockpot, combine everything except for the cream cheese. Cook for 6-8 hours on low heat. About 1 hour before serving, add cream cheese and keep heated until thoroughly melted. Serve with shredded cheese, sour cream, bacon bits, and/or green onions - you decide. Mmmmm!